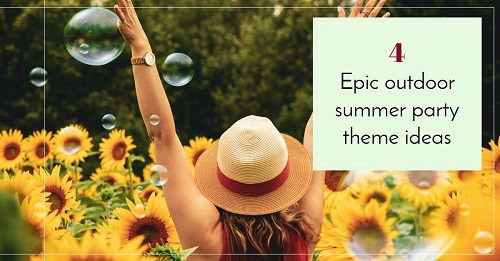 There's nothing better than an epic outdoor summer party your guests remember year after year. Whether it's a warm weather movie night, a beach themed party or a simple summer BBQ, there are countless ways to enjoy the season with friends and kin.
If you need some fresh summer party ideas, choosing a specific theme can be the perfect way to begin. Here are some fun summer party themes to choose from:
Fire up the grill for a pizza party
To take your next BBQ to the next level, invite everybody over for pizza on the grill. Grilling pizza cooks every ingredient evenly and quickly, and ensures a lightly charred and exceptionally crispy crust every time.
For an epic pizza party, get some store-bought dough. Create a topping bar with ingredients typical and unconventional (what about grilling pineapples and prosciutto?), and let everyone dress up the pizza as their heart desires. Throw them on the grill and enjoy your unconventional and delicious culinary creations.
Carnival cravings make phenomenal parties
Create your own private carnival or county fair in your own backyard. This is an excellent child-friendly party option, but adults will have just as much fun enjoying carnival food, games and colorful decorations. Make it creative by using carnival themed treats like candy churros and snow cones in your dessert bars.
Some of the most common carnival themed party games include ring tosses, ping-pong tosses, balloon darts and guessing games. You can give out tickets to exchange for prizes, or simply allow everyone to play to their hearts' content
Throw an epic build-your-own ice cream sundae extravaganza
Ice cream is one of summer's most popular desserts, and also an excellent starting place for an epic summer party theme. Start by grabbing some basic flavors like vanilla and chocolate from local ice cream shops or grocery stores. Gather all the toppings for guests to choose from, including chocolate and caramel syrups, maraschino cherries, crushed cookies, fruity candy, sprinkles and fresh fruit.
Summer tapas take theme parties to another level
When temperatures are high, guests tend to crave lighter meals. Tapas are perfect for a summer party, as the tasty Spanish-inspired options include light bites which are easy to share.
As the host, you can pick up a variety of dishes without worrying about extensive preparation and extra expense. Guests will find it an incredibly enjoyable and exciting food experience, and you'll have an opportunity to try new dishes.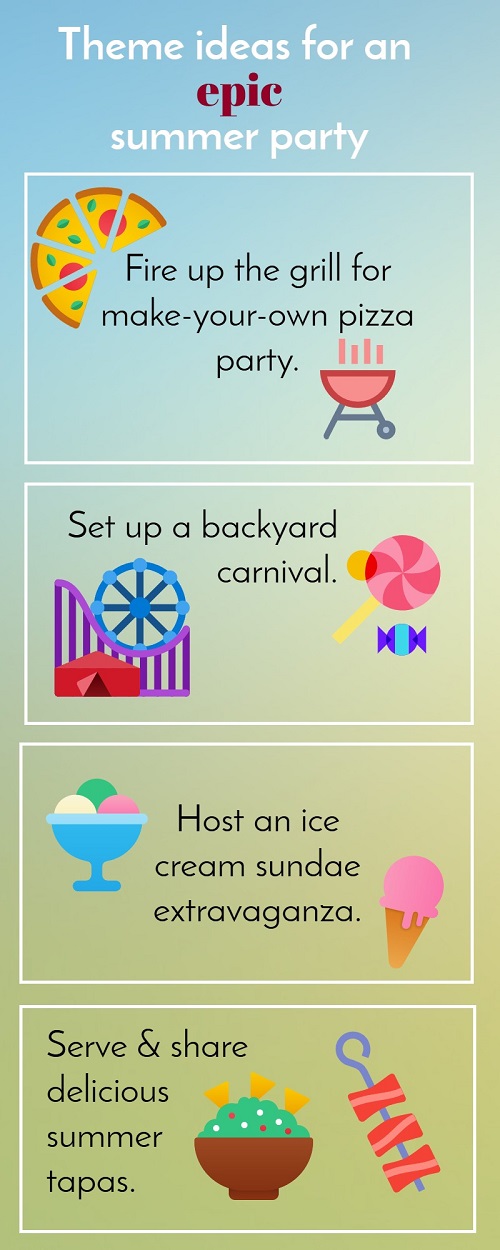 Are you inspired by these fun summer party themes? If you're searching for ideas beyond your basic pool party, keep these outdoor party ideas in mind for your next outstanding event.